Best Gold and Diamond Jewellery Stop in Gariahat (Kolkata)
Rahul Jewellery Creations is well known Gold and Diamond Jewellery Shop in Gariahat, (Kolkata). We take pride of our light weight jewellery collections and mix of trendy and traditional jewelleries. All our plain gold jewels are hallmarked and 916 (22Ct.) and our Diamond Jewellies are also hallmarked with 750 (18Ct.). We offer you an exclusive collection that includes necklaces, bracelets, rings, earrings and pendants. Our jewelleries are popular for their vibrant getup and latest trendy designs.
Starting Range at Our Jewellery Shop
Huge collection of latest designs in light weight gold jewellery. Wedding jewellery collection package starting from Rs. 85,000. Necklace Set starting from INR 25,000, Stud earrings starting from at INR 5,000, Pasha Earrings starting from INR 18,000, Diamond ring starting from INR 20,000 Diamond Noa starting from INR 55,000 and Designer Diamond Pendant set starting from INR 25000 have formed part of these new products.
Various trendy and customized fashionable gold and silver jewellery make featured products. Necklace Sets, Diamond Bracelets, Stud earrings, Pasha earrings, Diamond rings Diamond Earings and Pendant Set make the showcase more attractive.Latest pendant design in gold attracts most of our clients. We offers gemstone at competitive prices.
Double Bucks Weekend offer at our Jewellery Shop in Gariahat comprises of a discount up to 70% on the value of set of products, The offer is applicable, if you Buy Gold Bangles, set of necklaces and earrings for women.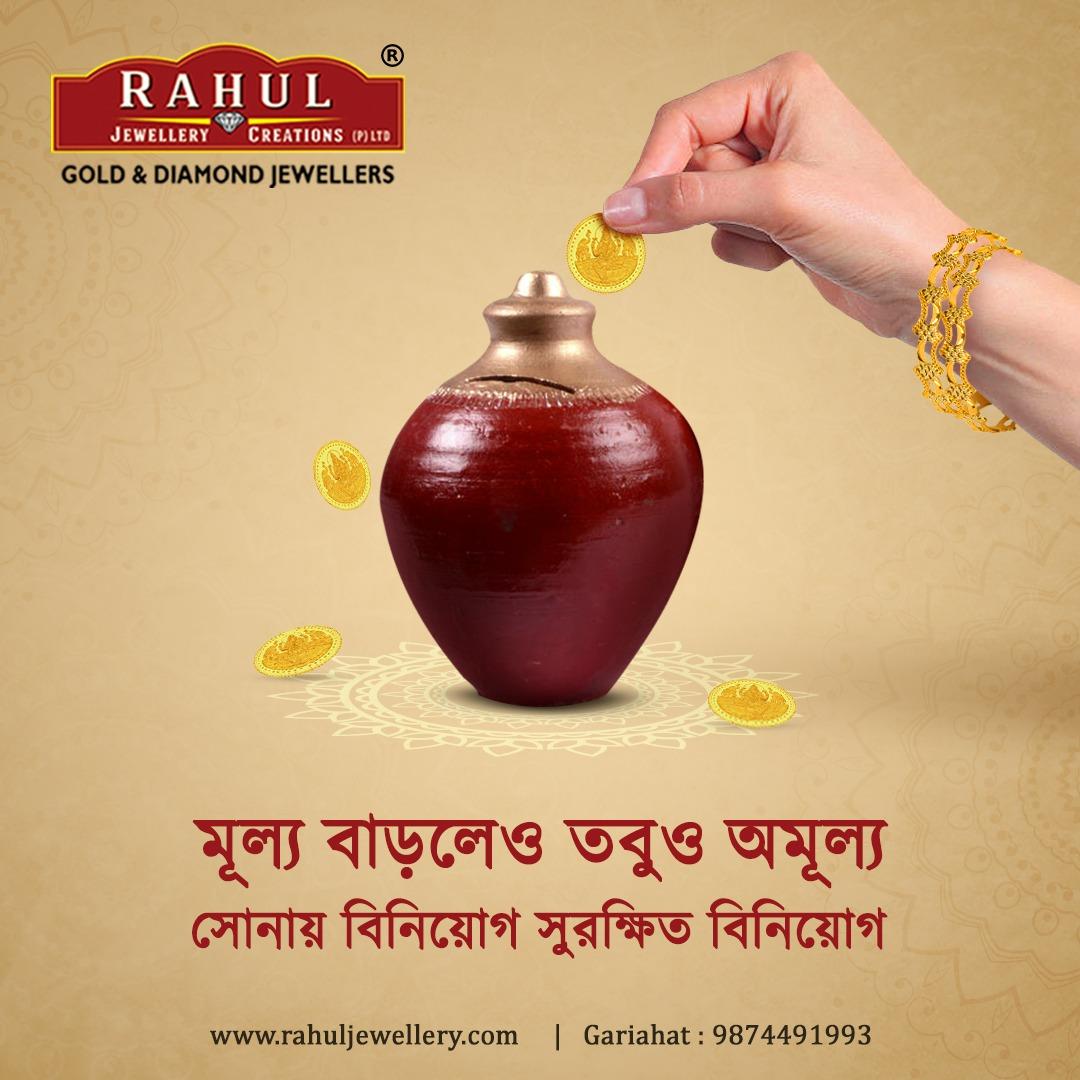 "I was very impressed by the design and quality of products. I would highly recommend them."
"The best thing is their customer service. They showed extreme patience throughout the process of our purchase. The pieces are breathtaking and value-for money. "
"All the jewellery that we have bought from Rahul Jewellery has been of the greatest quality."